120 & 350 Ohm Strain Gauge Bridge Completion Modules
Description
An external bridge completion module must be used when instrumentation is not designed to measure a strain gauge directly. The BCM-2 Series employs metal-foil resistance elements bonded to a ceramic substrate. The packaging protects the resister circuitry and ensures long-term stability; in most cases, no additional protection is required, facilitating field use. The BCM-2 resistance elements are matched with each other and match the ceramic's thermal expansion coefficient, resulting in a low temperature coefficient of resistance (TCR).
Each module is marked with a circuit/wiring diagram for easy terminal identification and foam tape for easy attachment to the test-part surface or near the instrumentation site. Heavy, pre-tinned copper terminals facilitate the attachment of up to 22 AWG (0.64mm diameter) lead wires.
Completing a bridge circuit adjacent to the strain gage site creates a stable simple voltage differantial systme between the strain gage circuit and the instrumentation. Co-locating the strain gauges and BCM-2 also reduces the potetional for noise pickup in the lead wire system especially in situations where switch contacts, slip rings, or other mechanical connections are employed between the strain gages and instrumentation.
Cross to Vishay/Micro-Measurements MR1-350-130 & MRF-350-130
| Part number | Resistor Value |
| --- | --- |
| BCM-2-120R | 120 O |
| BCM-2-350R | 350 O |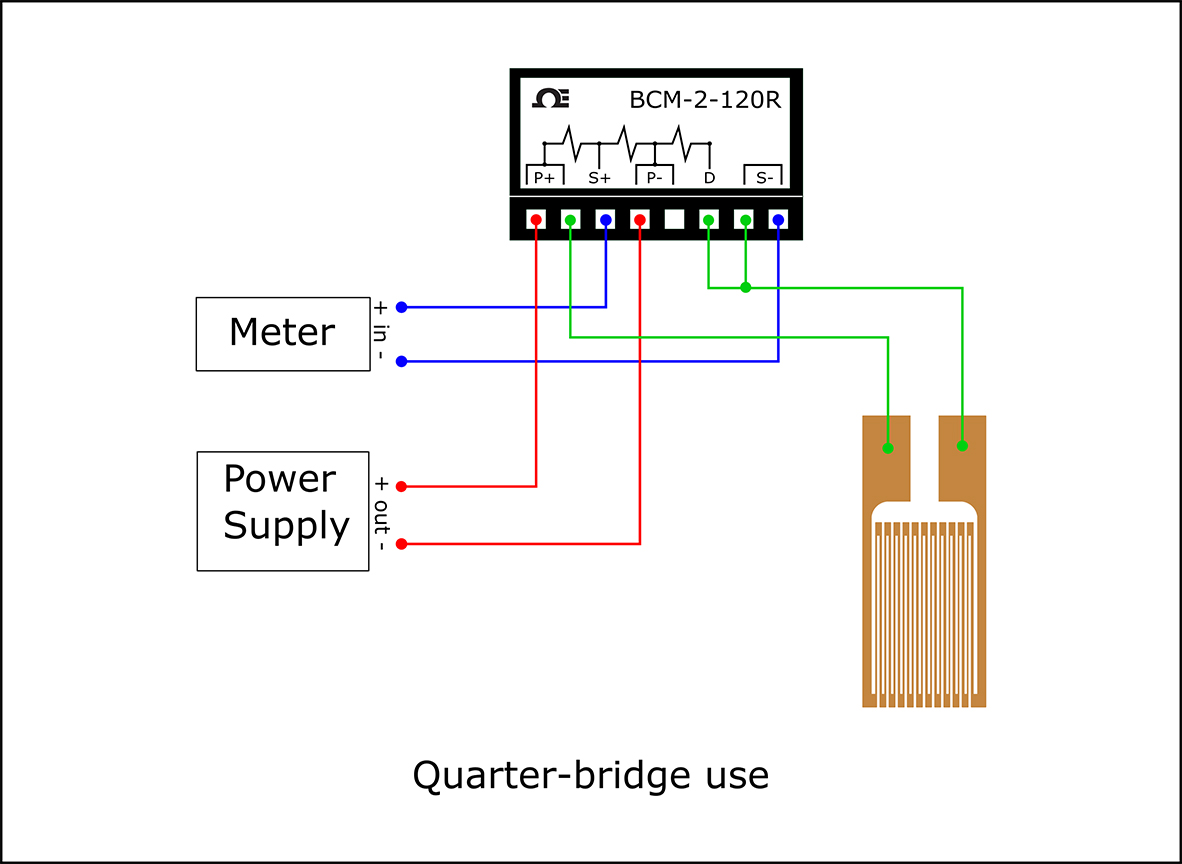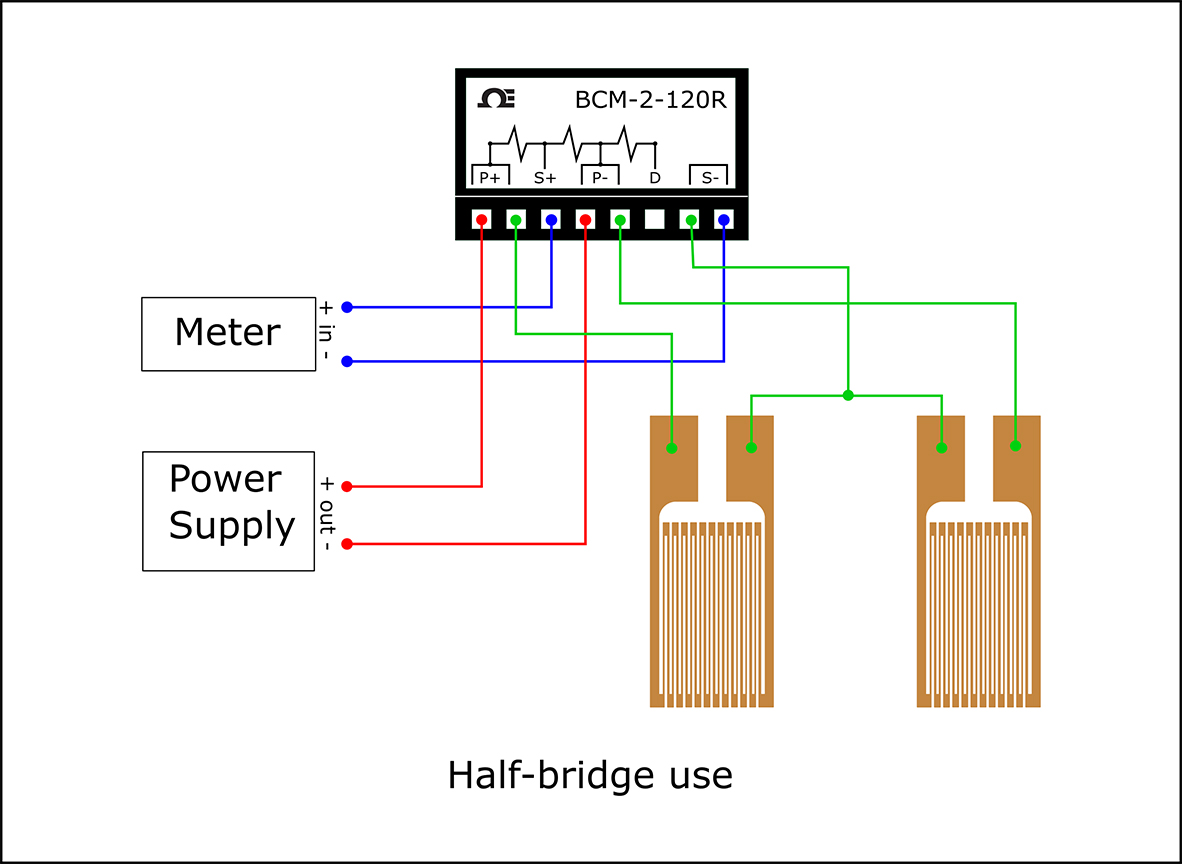 † All amounts shown in EUR, GBP, or USD