Measuring Engine Oil Temperature with Hermetically Sealed Sensors
Engines are complex pieces of machinery, and testing them thoroughly means testing many different variables. How much air is the engine taking in? Is the fuel combusting properly? How's the noise level?

All these measurements require specialist equipment. But perhaps the trickiest to measure is oil temperature.

Engine oil temperature needs to be controlled because it has a specific working range. If it's too cold, the engine won't be lubricated properly. If it's too warm, the oil's viscosity will be reduced – and again, the engine will suffer.

Oil temperature is also likely to change depending on how hard the engine is working. So, the measurement needs to be continuous.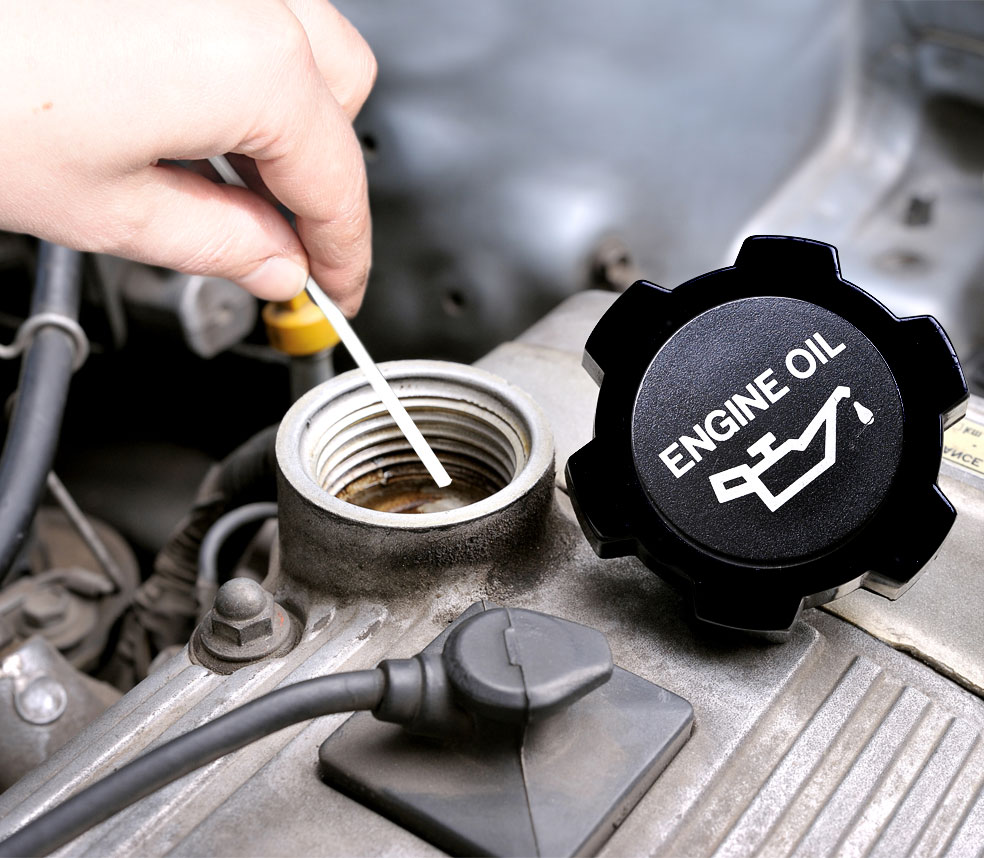 What kind of sensor is right for engine oil temperature?
The type of sensor required for this job must have three closely-related qualities:
Hermetic – The sensor must be hermetically sealed (air-tight), to prevent any interaction with the oil.
Submersible – The sensor must be designed to measure temperature while submerged in oil.
Protected – Because continuous readings are required, the sensor must be able to remain submerged in oil indefinitely without malfunction.
The sensor must also be flexible
enough to be inserted deep into a duct where it can reach the oil. This makes popular rugged equipment such as metallic industrial probes and thermowells unsuitable. Even though these devices would not be affected by chemical alteration by the engine oil, neither is flexible enough for use inside an engine oil duct.
3 choices for measuring engine oil temperature
If you're looking for a straightforward solution, Omega Engineering has developed three kinds of specialist probe for this application. Each incorporates a popular type of temperature sensor: thermocouple, RTD or thermistor sensors.
The probes are ideal for measuring engine oil temperature, being:
Hermetically sealed with PFA insulation, creating an electrically isolated device that is highly resistant to oils
Flexible and compact enough for use in small spaces, with no enlargement at the sensor tip
Easily cleaned or sterilised
All three probe types ship with stripped ends as standard. Let's take a look at each one in more detail.
Hermetically sealed RTD sensors (HSRTD)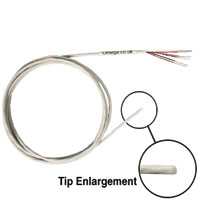 The HSRTD range of hermetically sealed RTD probes is built around the popular PT100 platinum-based sensor. RTDs offer excellent stability, accuracy, linearity, and chemical resistance.
Range options include length up to 5 metres, and a choice of Class A, Class 1/3 DIN and Class 1/10 DIN versions with stripped ends. A -200°C version and a PT1000 RTD version are also available.
Learn more about Omega HSRTD hermetically sealed RTDs
Hermetically sealed thermistor sensors
Thermistors are among the best choices for sensitivity and point sensing, although they offer narrower temperature ranges than other sensor types. The Omega HSTH-44000 Series of hermetically sealed thermistors measure from -80°C to +150°C, which is suitable for many engine oil applications.
The range offers three models with specialised resistance ratings: 2k252, 5k and 10k ohm. Each model is 1 metre long.
Learn more about Omega HSTH-44000 Series hermetically sealed thermistors
Hermetically sealed thermocouples
Thermocouples are usually chosen for their low cost, fast response times and high-temperature operation. The Omega HSTC Series of hermetically sealed thermocouples is rated to 250°C (482°F). Range options include Type K and Type T connector models, in lengths of 1, 2 and 3 metres. Male Type K and T connector accessories are also available.
Learn more about Omega HSTC Series hermetically sealed thermocouples
Talk to an expert
If you'd like more assistance with your engine oil temperature sensing application, the Omega team is happy to provide help. Contact us to talk through your needs.
temperature probe | Related Products