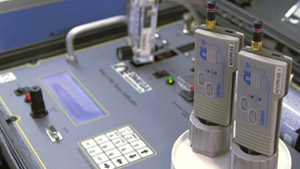 Calibration of humidity measurement instruments
Calibrate Your
Humidity Sensor
and
Transducer Devices
to Traceable Industry Standards, at the Dedicated OMEGA Calibration Centre.
The
Centre offers ISO-certified
humidity calibration by skilled technicians, audit-friendly documentation, and fast turnaround times.
Whether used in agriculture, storage, or any other application, humidity device accuracy can drift over time. With precise calibration for humidity probes and handheld devices, from OMEGA and many other vendors, we can help you maintain the standards you need.
CONTACT US →